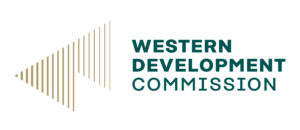 The Western Development Commission (WDC) is the statutory body promoting economic and social development in the Western Region of Ireland (counties Donegal, Sligo, Leitrim, Roscommon, Mayo, Galway and Clare). Its strategic goals are: 1) To inform policy-making on economic and social development in the Western Region through high quality analysis 2) To promote the benefits of living, working and doing business in the Western Region 3) To encourage the development of the rural economy based on the sustainable development of the Western Region's strengths and resources and 4) To provide risk capital to micro, small and medium sized and social enterprises in their start-up and expansion phases through the WDC Investment Fund (WIF).
Address: Dillon House, Ballaghaderreen, Co. Roscommon, Ireland.
Contact name: Joanne Laffey
Contact number: +353 87 1015004
Contact email address: joannelaffey@wdc.ie
Website: www.wdc.ie

Fermanagh and Omagh District Council's mission is "Leading and serving our community, working with others to promote quality of life, quality places and quality services for all". In addition to continuing to deliver traditional council services, Fermanagh and Omagh District Council manages a new range of responsibilities and powers, as some functions transferred from central government to local government. These include Planning, Local Economic and Tourism Development, Off-Street Parking and management of water recreational sites.
Address: 2 Townhall Street, Enniskillen, Fermanagh, Northern Ireland.
Contact name: The BizMentors Team
Contact number: +44 300 303 1777
Contact email address: bizmentors@fermanaghomagh.com
Website: www.fermanaghomagh.com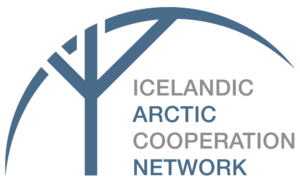 The Icelandic Arctic Cooperation Network (IACN) facilitates cooperation amongst Icelandic public and private organizations, institutions, businesses and bodies involved in Arctic issues – among other things in research, education, innovation and monitoring, or other activity relevant to the Arctic region. The Network Seeks to: Heighten communication and facilitate cooperation within Iceland regarding Arctic issues, Enhance visibility of the role and work of public and private institutions and organisations in Iceland involved in Arctic issues, Provide information and resources concerning Icelandic activities, knowledge and experience in Arctic issues to academia, policy makers and the public, Improve distribution of and access to information concerning the Arctic in the context of Iceland, Provide support for cooperation on Arctic issues within Iceland and Provide guidance and consultation as requested.
Address: Borgum | 600 Akureyri, Iceland
Contact name: Embla Eir Oddsdóttir
Contact number: +354 8645979
Contact email address: embla@arcticiceland.is
Website: www.arcticiceland.is

SCCUL Enterprises CLG's mission is: To facilitate individual, community and economic growth in a sustainable manner through socio-economic development and the provision of supports and infrastructure. SCCUL has developed several unique initiatives including: The SCCUL Enterprise Centre, the Bizmentors Programme, the SCCUL Sanctuary Therapeutic Centre, Saol Social Inclusion Café, the SCCUL Enterprise Awards programme and the Ballybane Neighbourhood Village Housing Project.
Address: SCCUL Enterprise Centre, Castlepark Road, Ballybane, Galway, Ireland.
Contact name: Annette Hassett
Contact number: +353 91 386004
Contact email address: annette@scculenterprises.ie
Website: www.scculenterprises.ie


Savonia University of Applied Sciences educates professional experts and entrepreneurs and enable lifelong learning. Education, RDI and business activities develop and renew business and service activities in companies and communities. Our profile is to create pathways to a sustainable world. We combine working life, schools and higher education institutions. In our network we develop new businesses, international business and business innovations. The work in our focus areas is nationally acknowledged, networked and internationally active. Multidisciplinary education, RDI and cultural activities promote vitality, internationalisation and wellbeing in Eastern Finland.
Address: Savonia University of Applied Science, P.O. Box 6 (Microkatu 6), 70201 Kuopio, Finland
Contact name: Anna Rossi
Contact number: +358 44 785 6067
Contact email address: anna.rossi@savonia.fi
Website: www.savonia.fi

The Northeast Iceland Development Agency (NIDA) is a non-profit economic development agency jointly financed by the state through The Icelandic Regional Development Institute and the six municipalities in the area. The task and mission of the agency is to further the interests of the population, municipalities, institutions and companies in its service area, by offering coordinated and interdisciplinary consultation in relation to the economy and community and regional development. In furthering these tasks, the agency works in close cooperation with the municipalities, the state and other actors that deal with these tasks. As means to this end the agency organizes various support for those who are running businesses or intend to and also underpins innovation and enhances sustainability in the economy by offering services of practical value which are encouraging for job creation.
Address: Garðarsbraut 5, 640 Húsavík, Iceland
Contact name: Silja Jóhannesdóttir
Contact number: +354 8661775
Contact email address: silja@atthing.is
Website: www.atthing.is
BIZMENTORS PROJECT PARTNERS
Our Partner Organaisations